Tommaso Imola - Performance Aluminum Road Bike
Product Price
$899.99 $829.99
Product Review Score
4.84 out of 5 stars
73 reviews
When you order through these links, we may earn a commission at no additional cost to you.
Additional Product Details
QUALITY CYCLING PRODUCTS SINCE 1985: Our Italian designed cycling shoes, bicycle, and cycling products have made riders look like pros since '85. But we're more than just fancy gear, we're a community. Our cycling-crazed customer service team in Denver can help with any questions or concerns. Plus, our Lifetime Warranty Replacement Promise means you can put our gear to the test with unrelenting confidence. We hope that you will Join The Ride, for fun, fitness, and community.
THIS IS AFFORDABLE PERFORMANCE, NOT ENTRY LEVEL: The Imola is a top-performing bike that's not just for beginners. Starting cycling can be intimidating, but we believe that new riders deserve bikes that deliver affordable performance without compromising on quality. We recommend the Imola for new riders who are serious about their cycling goals. Unlike other so-called "beginner bikes" that are quickly outgrown, the Imola comes packed with high-quality components found on high end bikes.
READY TO TAKE YOUR RIDING TO THE NEXT LEVEL? Look no further than the Imola – the bike that's built to deliver the power, performance, and speed you need to conquer your first century ride or tackle those challenging hilly routes. Equipped with a top-notch 3x8 Shimano Claris drivetrain and an impressive gearing range, this bike is designed to make climbing hills a breeze while still maintaining the speed you need to dominate on the flats.
NEVER MISS A SHIFT: Shimano Claris shifters provide consistent, reliable shifting in all riding conditions, so you can focus on pushing yourself. Unlike our competitors, who cut corners and use off-brand parts to save money, we use a 100% Shimano drivetrain. Why? Because Shimano makes the best drivetrain on the planet, and they're at their best when used together as a complete set. Please note that professional assembly is required to validate your warranty and ensure optimal performance
BUILT TO LAST: All too often things are made cheaply and break before their time. We believe that bikes should be reliable and built to last. This is why we use premium aluminum in our frames, and back it with our industry leading lifetime warranty. We use only Shimano components, which are backed by Shimano's two year warranty and function better than competitors. Ride with confidence! PLEASE NOTE: ALL BIKES ON AMAZON COME UN-TUNED. PROFESSIONAL ASSEMBLY REQUIRED TO VALIDATE WARRANTIES!
Our Policies
Secure Checkout

Guaranteed safe & secure

Easy Returns

Fast & easy product returns
More options on eBay...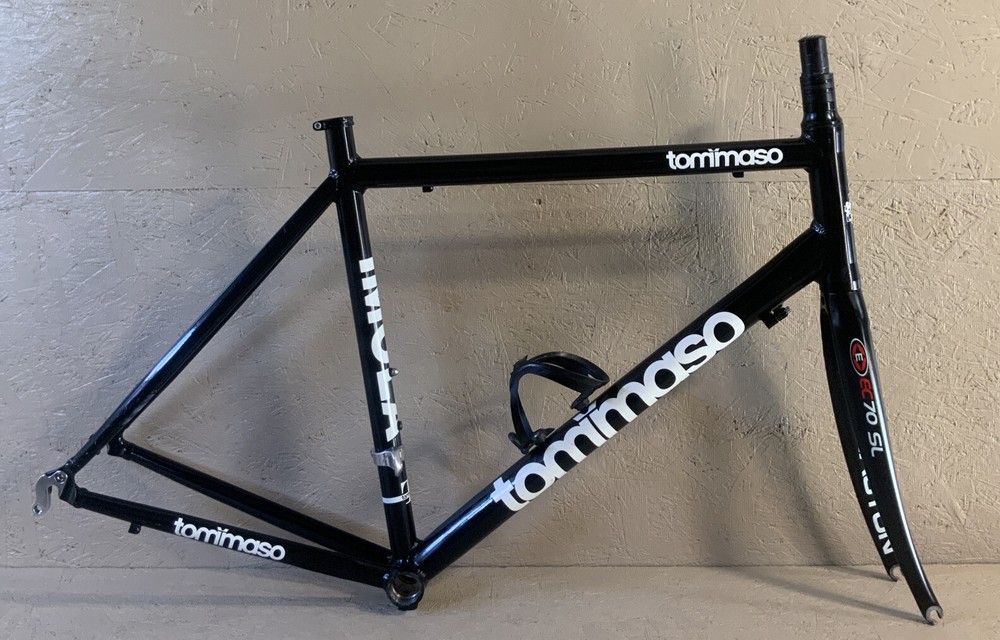 TOMMASO IMOLA FRAME ALLOY EASTON SL CARBON FORK 2.5 KGS 54 CM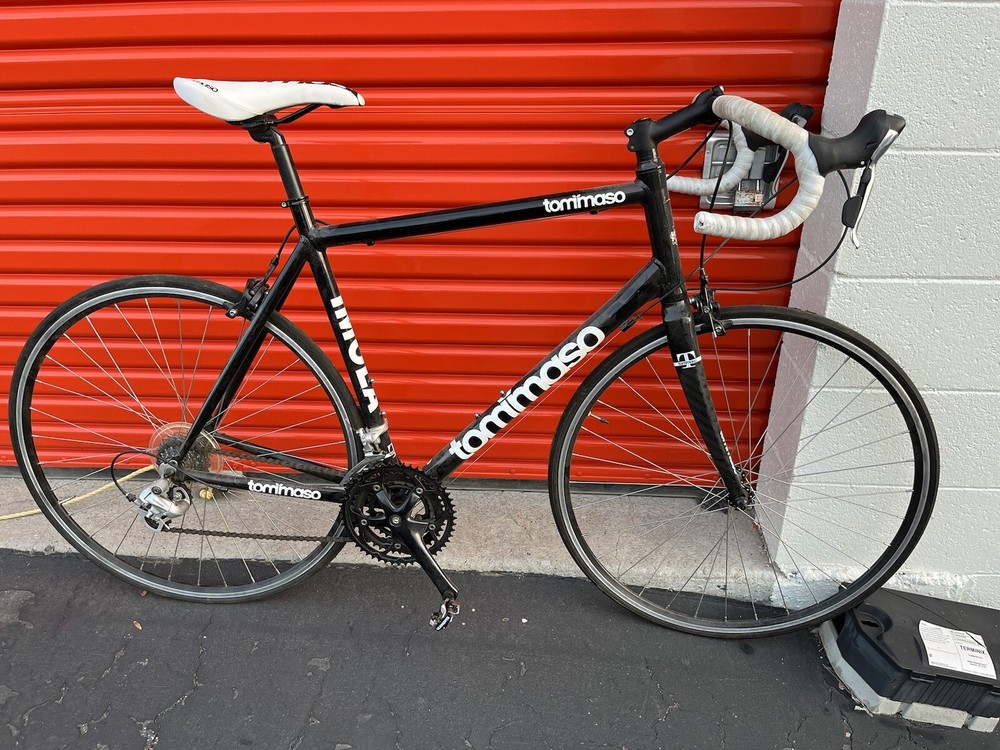 Tommaso Imola Road Bike -XL 61cm W/clip In Peddles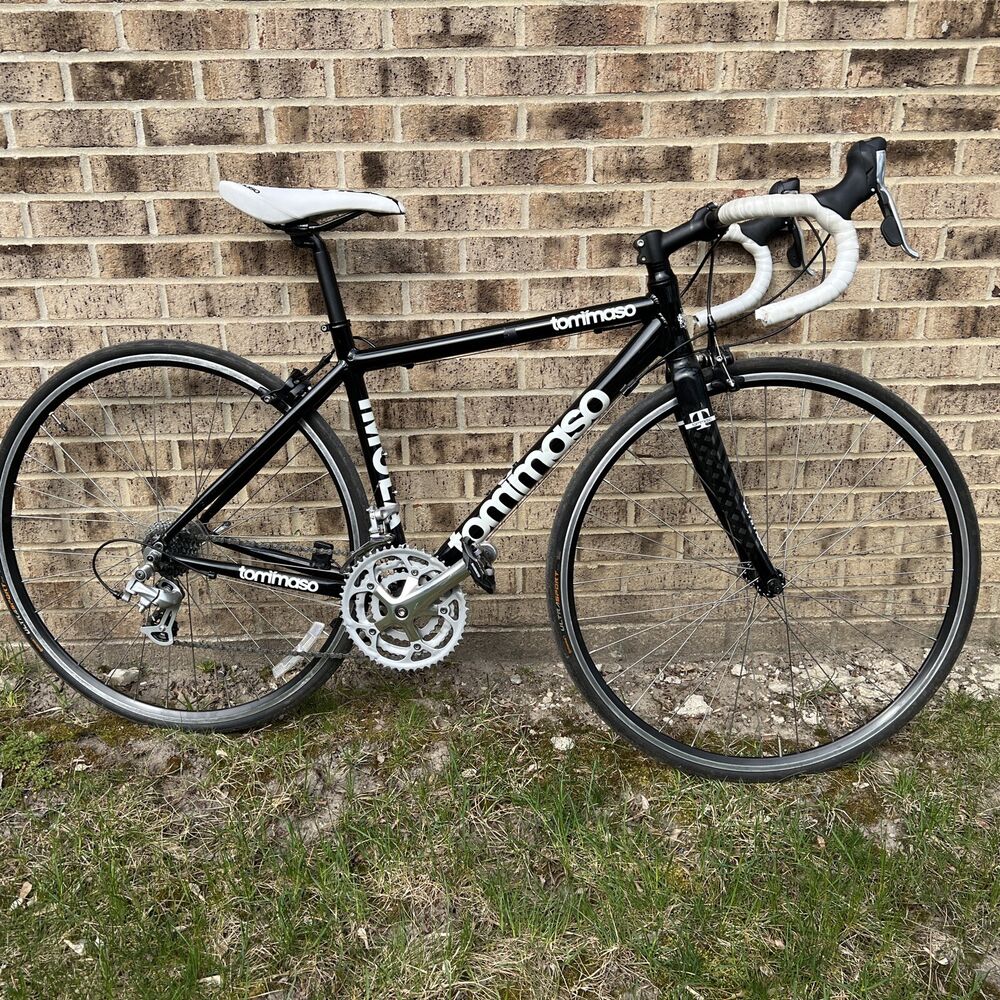 Tommaso , Imola.Shimano Triple, Carbon Fiber Road Bike, 50cm.
When you order through these links, we may earn a commission at no additional cost to you.